More Than a School
Nativity Catholic School is a leading school in Brandon, Florida, that partners with families to prepare and inspire every child to achieve their God-given potential. Much more than just a school, Nativity is a community where families find a safe and supportive second home that welcomes people of all backgrounds — a place where teachers are role models, families are trusted teammates, and faith is fundamental to how we live, learn and lead.

From pre-kindergarten through eighth grade, Nativity students excel at every age and stage of their development. By blending Catholic moral values with an exceptional academic curriculum, children graduate with the character, courage, and critical skills necessary to lead and succeed in our ever-changing world.

As a fully accredited Catholic school recognized for excellence and innovation by the Florida Catholic Conference, Nativity students consistently exceed national academic standards and enjoy a 100% acceptance rate to their high schools of choice.

Most importantly, Nativity alumni grow up to be kind and caring citizens called to a higher standard in their careers and lives. Together, we will create generations of graduates committed to uplifting our communities and each other.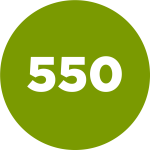 students enrolled from
pre-kindergarten to 8th grade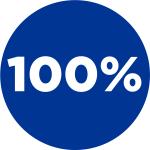 Nativity students who are accepted by the high school of their choice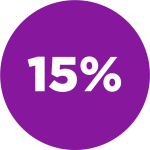 students with a parent who also attended the school