2022-23 Tuition and Fees
Our goal is to make Nativity Catholic School accessible to all families. Our tuition rates are competitive within the Brandon/Tampa area, helping families afford the high-quality Catholic education our teachers and staff provide. Your tuition includes all curriculum materials and 1:1 technology in all grade levels.

Tuition is nonrefundable. All payment plans begin on April 1 of each school year.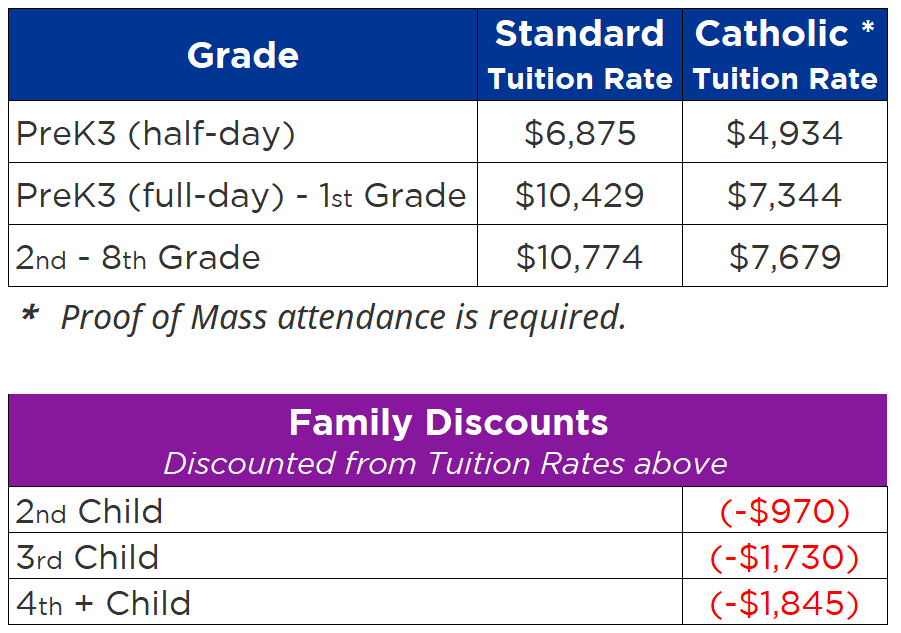 For Nativity Catholic Church parishioners, please use your weekly offering envelopes, and check the Online Offertory box if applicable.
For parishioners of another Catholic church, a Parish Verification Form is required to receive the Catholic rate.